Installation instructions
Eventhough skins manager is pretty easy to use,this guide is for those who are new to skinning their phone.
Download skinmanager from HERE
Install p2k drivers and connect your phone (See guide on connecting your phone properly)
Open skinmanager. Wait until all the skins are shown up in the skinmanger.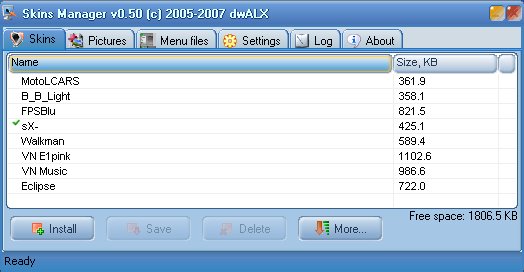 You may delete a skin if you need more free space. But NEVER delete the active skin (shown as "checked" in skinmanager)
Press "Install" button.You could see a window as shown below.It contains a lot of skin patches you can make. You may uncheck all the patches or check one or two according to your choice.Press OK.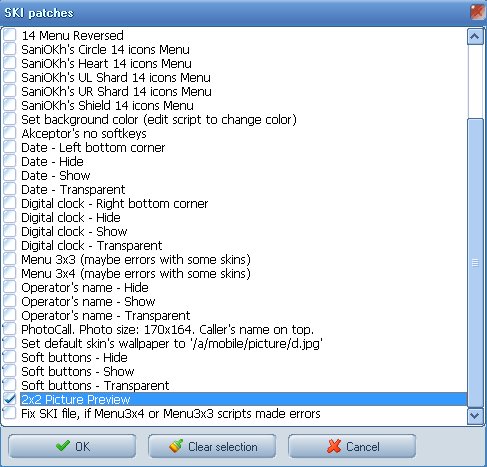 Browse for the *.ski file you want to install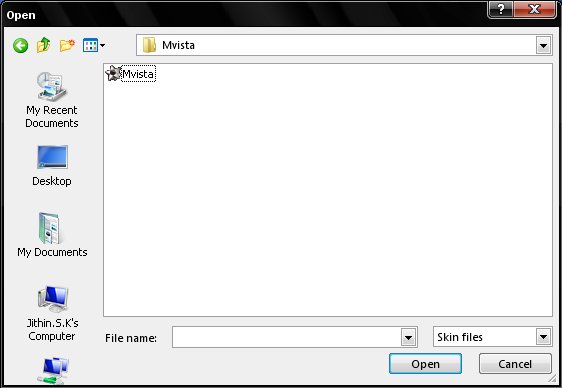 Wait until the operation is complete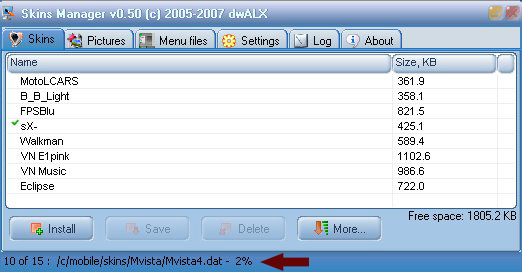 If the skin comes with custom mma_ucp,you can upload it by clicking the "menu files" tab and then uploading the mma_ucp. Make sure that the mma_ucp is made for YOUR PHONE MODEL.This is very important.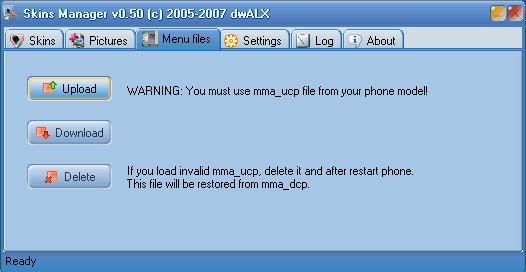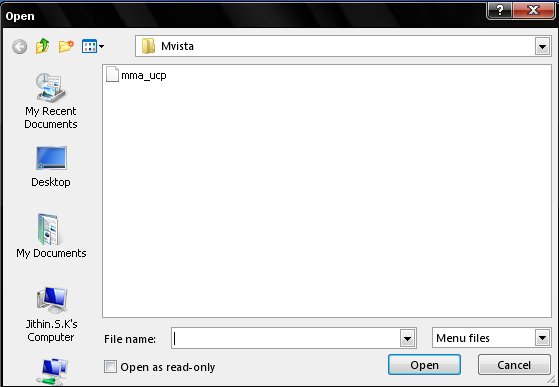 After completing all the above steps,press "More" button and then Restart your phone(or F10 as shortcut)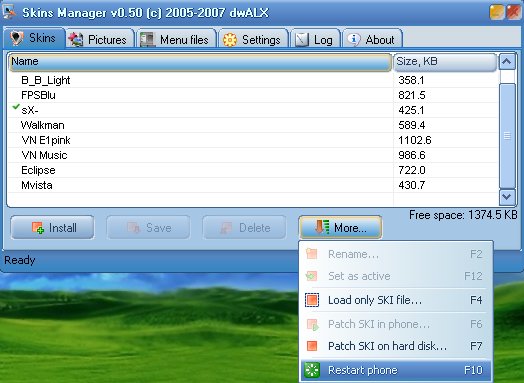 Done! Now goto personalise menu from your phone,select skins and your skin will be present there.. :)